Shopping in Prague
21.12.10 08:37
The winter has already come, everybody starts to think about the upcomig holidays and about the presents they are going to buy. Many of us have so many relatives and friends that the shopping list lasts for several pages. We feverously run through the stores, exploring the shelves and finally we spend several weeks bying all the presents and food for the Christmas dinner.

Personally I would recommend you to spend one of the December weekends just shopping, starting Friday evening and till Sunday night. You will waste the whole weekend, however you will find all the things at once and won`t need to think about it the whole month. It also allows you to avoid making last minute decisions and spending last days of this year being involved into the holiday rush.

Another reason to go shopping is upcoming sales season that starts on December, 26. The biggest discounts you can get late January – mid February.

Also it is better to concentrate your attention on several hypermarkets, where you can find everything you need, than to walk through the small shops. Here I am going to provide you the information about a few of them.


OC CHODOV

Chodov opened on November 9, 2005 is located right next to the subway station Chodov in Prague. This shopping center is designed as a new shopping and entertainment complex providing a wide selection of shops and services that has no comparison in the Czech Republic. It has 4 floors (including the roof) full of shops, cafes, restaurants, bars, a sports center, a children's corner and other entertainment and leisure time sites on an area of 55 thousand square meters. Services such as a shoe repair shop or a dry cleaning shop are an essential part of Chodov shopping center. It also provides 2 600 parking spaces on underground floors.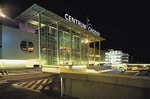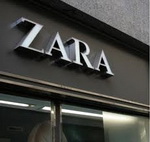 Hypermarket Albert that opened its shop with an area of 13 thousand square meters on the first underground floor is the largest renter of Centrum Chodov. Fashion shops such as Zara, Marks&Spencer, H&M or C&A, the electronics shop Datart, the perfumery Sephora or Hervis sport and Baťa are other large renters.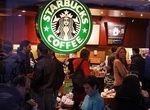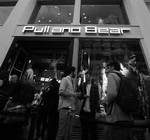 In short ...
Center Chodov provides the following services and entertainment:
213 shops
10 restaurants
8 cafes
Parking (3 hours of free parking)
Children's corner
Gift certificates

Business hours: Monday - Sunday
Shops: from 9:00 a.m. to 9:00 p.m.
Hypermarket: from 7:00 a.m. to 10:00 p.m.
Restaurants: from 10:00 a.m. to 10:00 p.m.
Palladium
PALLADIUM is not only a shopping mall with the widest offer in the center of Prague but also a building with unique architecture combining historical with modern. 180 shops, 20 restaurants, bars and cafés on five floors, impressive architecture and pleasurable ambience make shopping a real experience.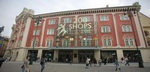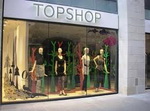 But palladium center is not only about shopping, it is about art as well. Pavel Roučka is a notable contemporary Czech artist who has created a work entitled The Riding Court. It was mounted in the entrance hall at the side of the riding school building on Na Poříčí street, and part of it was the renovated original wall that ran along the boundary of the land with the buildings that belong to the neighbouring Church of St. Joseph, and the fountain sculpture.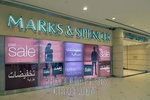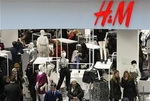 The Toilet Play are series of photographs by young Czech photographer Zuzana Panska at the public toilets on the level +2 and -2 of the Shopping mall in Palladium. The life size photographs are showing people acting in usual and unusual way at the toilet space pointing out the humorous situations.
Shopping gallery Sun-Wed 09-21,Thu-Sat 09-22
Restaurants Mon-Sun 11-23
Supermarket Mon-Fri 07-22, Sat-Sun 08-22
Parking Mon-Sun nonstop

However do not forget that the main thing of Shopping is to be full of pleasure! So take your time and enjoy shopping in Prague.


You could be interested also in
Welcome at Mary's news Prague Blog. You can find here many actual and useful information about news in Prague, Prague sights, festivals, concerts, events and many other Czech news. Do not hesitate and comment the blog posts, recommend it to your friends through Facebook, or even send us tips of interesting topics you would like to read about in this blog about Prague. We offer awesome Old town Prague apartments or modern luxury apartments in New town.
Other Prague blogs
Other Czech Republic blogs