How to celebrate Thanksgiving day in Prague
16.11.10 12:14
Autumn and its shiny days, which make Prague look golden with its orange roofes and multicoloured trees here and there, is almost gone. However you can still spend the last days of November with full of joy. No matter where you are from or where you live, there is always a reason to be thankful for what you have. On November 25th the Thanksgiving Day is celebrated. And even if it is not really common among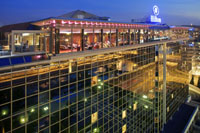 Czech people to celebrate this holiday, foreigners can find a lot of ways how to celebrate it in Prague. If you enjoy delicious cuisine and fancy interiors the best way to spend Thanksgiving dinner is to visit CzecHouse Grill & Rotisserie at the Hilton hotel Prague. The menu looks really nice. Every visitor will have 4-course dinner. As an appetizor you will recieve smoked salmon with fresh herbs and a soup made of a melon! Yammy! When having a main course you can choose of 3 dishes:
Roulade of turkey breast marinated in maple syrup, stuffed with the dried fruit and green beans and baked sweet potatoes
Pepper wrapped medallions of venison meat sauce with cranberry port wine
Fillet of halibut with orange-thyme crusted baked sweet potatatoes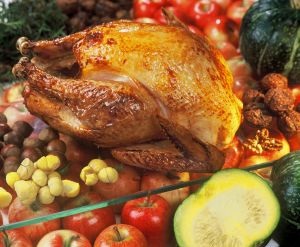 If you are not full after all these dishes, you will get a supersweet dessert: Poached pear in red wine with sweet cream of roasted chestnuts. In the end you will get an Illy espresso with homemade truffles. As you can see the dinner is really exclusive. The dishes are very rare to see in any other restaurant. They are prepared by th chef of CzecHouse Grill & Rotisserie and are served only for the dinner of the Thanksgiving day, which is held this year. The dinner is accompanied by harp. However the cost of the dinner is really acceptable and is 990,-crouns/person. Approx. 40,-euros.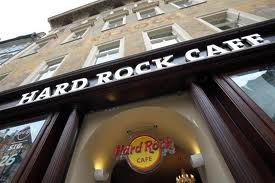 Everybody knows a world-famous Hard Rock Cafe. Every year it offers a special menu for the Thanksgiving day and this year is not an exception. Hard Rock Cafe in Prague promises to serve special meals the whole day starting 12.00PM. So if you are young and ready to rock even on the Thanksgiving day – Welcome to the Hard rock Cafe in Prague!







You could be interested also in
Welcome at Mary's news Prague Blog. You can find here many actual and useful information about news in Prague, Prague sights, festivals, concerts, events and many other Czech news. Do not hesitate and comment the blog posts, recommend it to your friends through Facebook, or even send us tips of interesting topics you would like to read about in this blog about Prague. We offer awesome Old town Prague apartments or modern luxury apartments in New town.
Other Prague blogs
Other Czech Republic blogs