Enjoy the Euro 2008 in Prague!!
06.06.08 13:34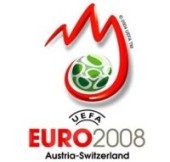 The football event of the year, the EURO 2008 starts tomorrow, and You do not want to spend all your money on the expensive tickets and accommodation?
Come to Prague, enjoy the great atmosphere and support your national team right from the beautiful Old Town Square!!
As from tomorrow, from the first match of the European Cup there will be huge screens on the Old Towns Square and the Wenceslas Square (7x5 meters big screens!!) where You can watch all the matches that will take place in Switzerland/Austria.
But it's not just the matches because of which it will be worth to visit the city centre during these weeks, as there will be concerts and all kind of performances on the stages right next to the screens, football competitions for the fans, even football school for the enthusiasts.
So if You like to watch football, come to Prague, it's worth it!
You could be interested also in
Welcome at Mary's news Prague Blog. You can find here many actual and useful information about news in Prague, Prague sights, festivals, concerts, events and many other Czech news. Do not hesitate and comment the blog posts, recommend it to your friends through Facebook, or even send us tips of interesting topics you would like to read about in this blog about Prague. We offer awesome Old town Prague apartments or modern luxury apartments in New town.
Other Prague blogs
Other Czech Republic blogs