Where to spend St. Valentine`s Day?
08.02.11 10:54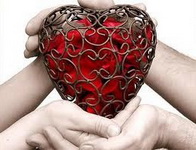 The most romantic holiday is coming very soon. May be you are already thinking where to spend this very special day? You need romantic atmosphere, candles, flowers, champagne? Here are some tips how to make this special day full of love and romantic.

First of all you may want to spend a night or two at some luxury hotel in Prague or outside it, at some place where you have never been before. Here are some packages you may want to use:
Prague
President Hotel Prague*****
Name of package: Romantic Package
Package includes:

2 nights for 2 persons in double deluxe room
Breakfast into room
Bohemia sparkling wine 0,7 l with strawberries upon arrival
Flowers in the room
2 thai massages - royal aroma massage 90 minutes and royal thai massage 90 minutes
free access to hotel sauna and jacuzzi in hotel massage centre TAWAN
1x 4-dish dinner with candles at restaurant Vltava
Price: 11080,-CZK/2 persons for the whole stay (Approx. 460,- EUR)
Availability: February 2011
Crowne Plaza Prague Castle*****
Name of package: St. Valentine's Package
Package includes:
2 nights for 2 persons in double superior room
1x buffet breakfast for 2 persons
1x Breakfast into room for 2 persons
romantic atmosphere (roses, candies and champagne)
free access to hotel sauna and gym
Price: 4690,-CZK/2 persons for the whole stay (Approx. 195,- EUR)
Availability: 2.2.-13.3.2011
Mariánské Lázně
Swiss House***
Name of the package: Wellness weekend
Package includes:
2 nights for 2 persons in a comfort double room studio
welcome drink
Full board - Generous breakfast and lunch buffet, dinners are served offering a 3 course daily menu with the option of dietry or vegiterian meals
3x wellness spa treatment per person - 1x full body aroma massage, 1x pearl bath with moor extract or aroma essence, 1x foot reflex massage
1x free entry to sauna per person
Free entry to Gym
Price: 5510,-CZK/2 persons for the whole stay (Approx. 230,- EUR)
Availability: 1.11.2010 - 8.4.2011
Karlovy Vary
Spa Hotel Salvator****
Name of the package: Wellness weekend
Package includes:
2 nights for 2 persons in double room with a view over the promenade
2x half-board
1x welcome drink
1x pearl bath with
1x paraffin
for her: 1 x aroma massage partial
for him: 1 x partial body massage
free access to sauna and whirlpool
Price: 4210,-CZK per person for the whole stay (Approx. 175,- EUR)
Availability: till 31.3.2011
Also you might be interested what activities are available at this special day? A lot of cafes and restaurants in center of Prague offer a special menu, some of them even offer special shows. You can also visit some of the luxury restaurants, which take part in Prague Restaurant Festival. You can find an article about this special event at Mary's Blog as well.

Our stuff wishes you to spend St. Valentine's Day in a very special way!
We hope you will enjoy the romantic atmosphere of Prague!
Ravi

wrote at 07.08.2020 09:53
Thanks for the article and pls visit our website also   Jobs for Pregnant Women
Jeffrey Pamthied


wrote at 10.07.2020 12:57
Your post is really nice and informative! If you're searching for Banquets in Indore then please apply here.
mulberry outlet

wrote at 27.11.2012 06:13
Success brings with www.longchamp.com its disadvantages.Mulberry Hobo world has learned since,if mulberry outlet uk did not know it then,that one hundred and fifty sailors,used to thehard work and deprivations of a seafaring life,would be a much moreefficient force for purposes of discovery,than a thousand and morecourtiers who have left the presence of mulberry tree king and queen in longchamp le pliage hope ofpersonal advancement or of romantic adventure.Those dainty people,whowould have been soldiers if there were no gunpowder,are not men tofound states;and www.salelongchamp.netmen who have lived in the ante-chambers of courtsare not people who co-operate sympathetically with an experienced manof affairs like Columbus.To the same misfortune,probably,do weowe it that,for a history of this voyage,we have no longer authority socharming as the simple,gossipy journal which Columbus kept through thefirst voyage,of which the greater part has happily been preserved.It maybe that he was too much pressed by Mulberry Handbagsvaried duties to keep up such ajournal.For mulberry outlet online is alas!an unfortunate condition of human life,that Mulberry Cross Body ,aremost apt to write journals when they have nothing to tell,and that in themidst of high activity,the record of that activity is not made by the actor.
Venue Details

wrote at 02.05.2011 09:32
Justdial Events - Find comprehensive information about Local Shows, Plays, Musical Concerts, Performing Arts, and Business Events. Call 1-800-500-0000 for more information
Ubytování Slovensko

wrote at 17.02.2011 17:16
Valentines day is event suitable for planing holiday. This post well describes where to go in Prague. Nice post.
Comment This Post:
Also in this category:
Where to spend St. Valentine`s Day?
Celebrate the New Year's Eve in Prague - last rooms available
30% discount for Mary's Apartments until the end of August!
Back to blog list
You could be interested also in
Welcome at Mary's news Prague Blog. You can find here many actual and useful information about news in Prague, Prague sights, festivals, concerts, events and many other Czech news. Do not hesitate and comment the blog posts, recommend it to your friends through Facebook, or even send us tips of interesting topics you would like to read about in this blog about Prague. We offer awesome Old town Prague apartments or modern luxury apartments in New town.
Other Prague blogs
Other Czech Republic blogs