Toy Wonderland in Prague
10.08.10 11:07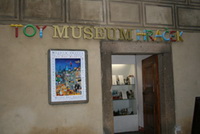 Prague is a city capable of making dreams true. One of those dreams could be returning to the times when you were a child. No, I'm not offering you a ride in the time machine. The magic happens at the Prague Castle. In the very heart of Prague, you can visit an extraordinary museum of toys by Ivan Steiger. It's the biggest museum of its kind in the country.
Don't panic, this is not the type of museum where you go "ummm, okay..." for the whole time. This is one that makes you weep. :) Entering this little empire of toys, the miraculous atmosphere is going to take you somewhere between earth and heaven. Carefully chosen pieces of toys mapping the 150-year history of toys will give you something more than an idea what little children played with a century ago. Imagine that it could be your great great grandfather who played with that little tin soldier figure. How does that feel?
The Prague Castle's Toy Museum in Jirska Street 6 is spread over two floors and it will show you a truly wide variety of toys. You may see an old Greek doll from around the year zero (yes, it's 2000 years old) or one from the 50's called... Oh, what was the name... Wait a moment, I've gotta call her exboyfriend Ken....... Ok, her name's Barbie, sorry for that blackout.
Dolls cover a major part of the exhibition. This museum is known as one with the largest collection of these plastic ladies in Middle Europe. They're stylish and they're classic. There are, trust me, plenty of them. It's so fascinating, seeing all these blondies together showing off their perfect dresses, hats and shoes. You will probably never see this many real life barbies together, so... Don't even try to miss this opportunity. :)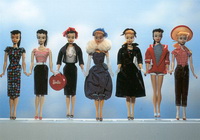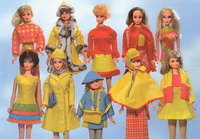 Anyway, it's definitely not all about dolls. Besides them, you'll find there teddy bears (classic as well, we all know...), tin soldiers as said, carriages, airplanes, cars, trains, ships or exotic animals. As you see, all kinds of historical toys you could ever hear about are now available for you to see at one place... It's neat, it's pleasure, it's joy. Plus if you've got children to take with, why the hell are you still sitting and reading this? Go get yourself a stay in one of our hotels in Prague and let your children have some truly wonderful time. This is something they are going to remember.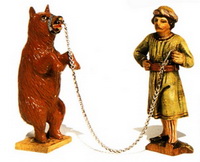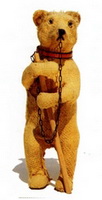 In today's consumption led world of toys like Batman, Spiderman or RC supercars, this is a true escape to the charming beginnings of the influential industry. The museum is open daily 9.30 – 17.30 (which is 5.30 PM for those bothered by subtracting twelve). A visit will cost you 60 CZK if you're an adult, 30 CZK if you're a kid or 120 CZK if you're a whole family.
You could be interested also in
Welcome at Mary's news Prague Blog. You can find here many actual and useful information about news in Prague, Prague sights, festivals, concerts, events and many other Czech news. Do not hesitate and comment the blog posts, recommend it to your friends through Facebook, or even send us tips of interesting topics you would like to read about in this blog about Prague. We offer awesome Old town Prague apartments or modern luxury apartments in New town.
Other Prague blogs
Other Czech Republic blogs