The Prague Zoo
06.09.10 09:54
I'll start this article with a tricky question. What is the most visited tourist point in Prague? Is it the Prague Castle? It is not, trust me or not. The answer is: the Zoo. The Prague animal land is known in the whole world for the unique species living there and tourists love, and i've got to say it again, they love to visit it every time they come to the capital of Czech.
The Zoo is located in the Troja part of Prague. The official site offers a neat plan how to get there. By the way, the site is also worth visiting if you need to get relaxed – the music played in the background could be listened to for hours. :)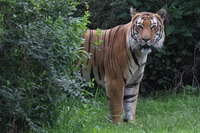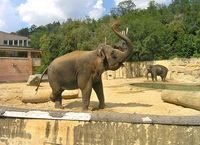 The garden offers an enormous number of animals. And when I say animals, we're talking exotic here. I mean really exotic... From the very north of the Earth to the very south, all around our wonderful planet you will travel in just one day. Isn't that amazing? I know, you know this from other Zoo gardens, too. But this one is special. It's really very well taken care of and it's excellently designed. The Zoo is most probably one of the top five prides of the Czech nation.
Let me say a few words about a couple of animals that can be found there. The choice will be adjusted to visitors looking for commonly popular species. In April 2010, there was a huge reason for celebrating in the Zoo – our gorilla Kijivu has given birth and that gives us a total of 7 gorillas in Prague. The garden also takes care of pandas, kangaroos, polar bears, elephants, camels, giraffes and other kinds of animal beings that definitely can't be found in every Zoo nearby.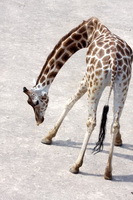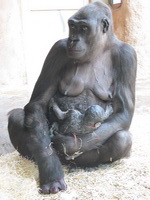 Before entering the Zoo, you might want to know some records held in the Zoo. Just to give you some respect for the specific animals beforehead. :) The oldest mammal in there is the elephant lady Gulab, born 1959. The elephant called Nagathan, on the other hand, is the heaviest animal in the garden. He weighs 4000 Kg (8800 pounds). You don't wanna stick your foot under his one. :) The tallest inhabitant is... A giraffe, of course. :) His name is Johan and he'll be looking at you from the height of 5,5 meters (18 feet).
You might like some useful parts of the garden. It is no problem to come there by car as there are several parking lots around the Zoo. The parking for a car costs 50 CZK per day. During the season, there is a lovely little train in which you can travel within the garden. One ride costs 20 CZK for a child above 2 years (it's free under the age of 2 years) and 30 CZK for an adult. May you get hungry during your stay, there are three restaurants and a couple of snack bars ready for you.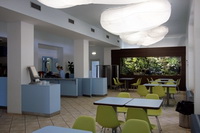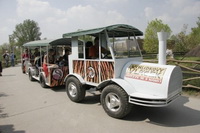 For the very latest opening time table and prices, please visit the official website. We wish you a very nice walk in the Zoo and if we may give you an advice at this point, reserve a whole day for this trip. Also, check the map and try the "Tips for walkthrough" function in the bottom right corner of the page. If you get there anytime, let us know how you liked it in the comments.
english newspaper

wrote at 25.11.2010 10:16
Thank you for this post..that THE PRAGUE ZOO really amazing.
Comment This Post:
Also in this category:
Best Prague gardens
Welcome to CIRQUE de GLACE!
Jazz Dock
Back to blog list
You could be interested also in
Welcome at Mary's news Prague Blog. You can find here many actual and useful information about news in Prague, Prague sights, festivals, concerts, events and many other Czech news. Do not hesitate and comment the blog posts, recommend it to your friends through Facebook, or even send us tips of interesting topics you would like to read about in this blog about Prague. We offer awesome Old town Prague apartments or modern luxury apartments in New town.
Other Prague blogs
Other Czech Republic blogs