Petrin – the Czech Eiffel Tower
05.08.10 10:33
The Petrin Tower is a 63 meter high steel building that almost looks like the legendary symbol of Paris. It's not as big, but on the other hand, I would say it has a much more beautiful setting.
The funny funicular
The tower is situated on a pretty high hill right in the center of Prague. How do you get up there? Walk? No way... Well, you can, but there's a much more sophisticated way. There's a funicular to get you right up. And it's definitely not a casual one. See the pictures and let us know, if you've ever seen anything like this before. We think it's pretty unique. :)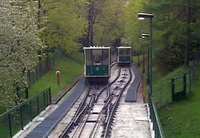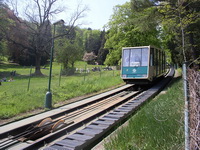 Petrin park: lovers' paradise
But more importantly than standing on a hill, the tower is inside a beautiful park where lovers go for their most romantic walks. Petrin is considered to be the most poetical place in Prague. If the capital of Czech happens to be the aim of your honeymoon or just a trip with your fiancé, this is a bingo!!! You have to visit Petrin. You might spend a whole day there and it'll be worth it. For some reason people return from there more in love than before entering the park. :)
Step by Step
Okay, let's focus on the mentioned tower now. It was built in 1891 and looking at the pictures, I guess you will agree that it really resembles the all famous Eiffel Tower built at about the same time. From up there, you get an unbelievable view of the Prague panorama and way beyond, if the weather cooperates. :) Look at the panorama views, but trust me, it's nothing at the photos... You've gotta feel it live. :) Up on the top lead 299 steps (okay, go count them, but trust me, you're not gonna make it 300)... :) Or if you're somewhat lazier you can call yourself the elevator.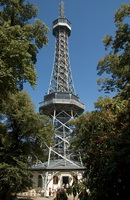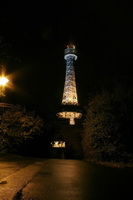 Go get lost
Another attraction on this special hill in the center of Prague is the Petrin Mirror Labyrinth. When my family wanted to get rid of me when I was about 6, they threw me in there and I didn't make it to leave until the age of 8. No, just kidding. But it's really confusing. You walk there and there's really nothing but mirrors. Sometimes you just know you're going the right way and suddenly a mirror hits you in the head. It's fun. Besides the labyrinth there are also mirrors that distort your shapes. They make you way too tall, they make you way too fat, they make you way too slim... If you've got a weight problem, go there fix your ego. :)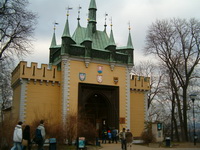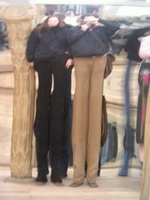 There are many other places to visit on or near the hill. The Stefanik's Observatory, open every evening except Monday to watch the stars above Prague. There are also Stations of the Cross on Petrin, or the Strahov Monastery for you to visit. As you see here, it's very easy to spend some amount of time on this Petrin hill. Have fun, enjoy yourself and when you go visit it, let us know how you liked it in the comments.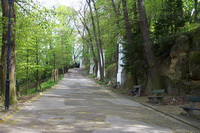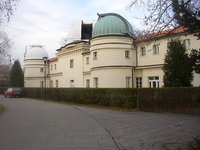 Czech Gifts Designed by Paula

wrote at 15.08.2010 17:08
Hi Mary, I love your blog. I visited Prage in Oct. 2008 and and went to the Czech Eiffel tower. The gardens aroud it as well as the view of Prague were beautiful.
Comment This Post:
Also in this category:
Best Prague gardens
Welcome to CIRQUE de GLACE!
Jazz Dock
Back to blog list
You could be interested also in
Welcome at Mary's news Prague Blog. You can find here many actual and useful information about news in Prague, Prague sights, festivals, concerts, events and many other Czech news. Do not hesitate and comment the blog posts, recommend it to your friends through Facebook, or even send us tips of interesting topics you would like to read about in this blog about Prague. We offer awesome Old town Prague apartments or modern luxury apartments in New town.
Other Prague blogs
Other Czech Republic blogs