New York University in Prague – the best traditions of American education in Europe!
31.03.11 10:08
Undoubtedly Prague is one of the most beautiful and magnificent cities in Europe. You can come here as a tourist, but may be you'll like it so much that you will probably want to stay longer. Some of you may also want to study here! Prague offers different types of education programs. May be you don't speak Czech, however it is no longer a problem as you may study in English!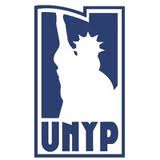 A couple of universities offer MBA degrees, but I would personally suggest you paying attention to the New York University in Prague. This is a filial of the famous NYU in New York City. So studying in Prague will give you an opportunity to get a kind of a double degree: both European and American education.

The University offers 3 types of degrees and more than 19 different programs:

1. Bachelor (BBA, Undergraduate)
• American Bachelor in Business Administration
• American Bachelor in Psychology
• American Bachelor in Communication & Mass Media
• American Bachelor in International and Economic Relations
• American Bachelor in IT Management
• American Bachelor in English Language & Literature
• American Bachelor in Finance
• American Bachelor in Marketing
2. Master (MBA, Postgraduate)
• MBA in Banking
• MBA in Finance
• MBA in Marketing
• MBA in HR
• MBA in Information Systems
• and other programs
3. Doctor (PhD.)

The University has professional lecturers from all over the world, which makes the team of this institution really multinational. The staff is very helpful as well, they provide the full support to their students since the moment they send an application form or a simple request. They will help you with arranging all the documents, visas, finding suitable accommodation etc.

The UNYP has a lot of partner universities worldwide. They offer student exchange programs and double degree programs as well.

By the way the University also provides a wide range of scholarships. They kindly support their best students and offer them tuition reductions up to 50%. The amount of the reduction is based on the results of the entry exam. More information about scholarships you may find at UNYP site

Remember that being a UNYP student is a symbol of prestige and confidence in your future. Because after graduating you will never have a problem of being unemployed. So don't miss your chance and become one of the happy students of the New York University in Prague!

New York University in Prague
Legerova 72
120 00 Praha
Czech Republic
Phone:+420 224 221 261
www.unyp.cz
admission@unyp.cz
You could be interested also in
Welcome at Mary's news Prague Blog. You can find here many actual and useful information about news in Prague, Prague sights, festivals, concerts, events and many other Czech news. Do not hesitate and comment the blog posts, recommend it to your friends through Facebook, or even send us tips of interesting topics you would like to read about in this blog about Prague. We offer awesome Old town Prague apartments or modern luxury apartments in New town.
Other Prague blogs
Other Czech Republic blogs