Museums and exhibitions of Prague
08.12.10 12:07
If you want to have a look over the artistic part of the city, you will propably need to have a look at the Museums of Prague. There are plenty of them here, but I would like to introduce you to the best of them.
Monet - Warhol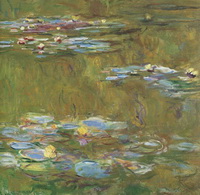 One of the famous European collections of Rita and Herbert Batliner, from the Albertina Museum in Vienna, ïs presented at the National Gallery in Prague - Collection of Modern and Contemporary Art - Veletržní Palace.
At this exhibition we can find up to 80 works of art made by the great personalities of the modern European and American scene.
The exhibition includes some of the exceptional works such as Monet's famous Water Lilies, paintings by other French artists such as Henri Matisse and Pierre Bonnard, as well as pieces of art by German expressionists and representatives of the Russian avant-garde and surrealism. Post-war art is also represented by the names of artists such as Andy Warhol, Roy Lichtenstein, Francis Bacon and Yves Klein.
Entrance fee: CZK 200, students and seniors CZK 100.
Place: Veletržní Palace , Dukelských hrdinů 47, Prague 7
Date: 13.10.2010 - 07.1.2011
Type: Exhibition
Jan Štursa – sculpture drawings
Place: Veletržní Palace , Dukelských hrdinů 47, Prague 7
Date: 21.09.2010 - 27.03.2011
Type: Exhibition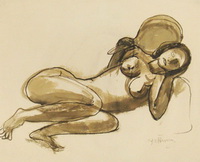 The representative selection of sculpture drawings by Jan Štursa (1880–1925) is presented at the Veletrzni Palace as well. The exhibition is dedicated to the 130th anniversary of birth of the major founder of Czech modern sculpture. For Štursa, the human figure was a primary motif, as is shown by the large set of drawings chosen from more than 600 works of the National Gallery in Prague. They are directly related to Štursa's sculpture, showing his sense of volume, fullness and vivacity. In his early work, he responded to the reverberations of Art Nouveau symbolism and sensual depictions of the female form. Later he developed cubism-influenced figural motifs and, despite his traumatizing war experience, moved toward vital civilism.
Museum of Communism
Place: Na Prikope 10, Prague 1
Date: Permanent exhibition
Type: Exhibition "Communism- the Dream, the Reality, and the Nightmare"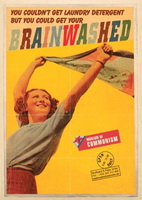 This is the most famous museum in Prague devoted to a system established in the sphere of the former Soviet Union. The original items and installations containing authentic artefacts are shown in the three main rooms. The exhibition concentrates on the totalitarian regime from the February coup in 1948 to its rapid collapse in November 1989. Immersive factories, a historical schoolroom, an Interrogation Room, or the video clips in the Television Time Machine are all part of the experience.

Entrance fee:
180,-CZK per Adult
140,-CZK per Studet with ID card
Group discount 140,-CZK per person (min. 10 people)
Childern under 10 years old Free with paying Adult

Museum also has its own online store, you can have a look at the gifts here You can find here posters, cards, candles and books. Everything is connected to communism.


Alfons Mucha and Salvador Dali museum
Place: Staromestske namesti 15, Prague 1
Date: Permanent exhibition
Type: Exhibition

The world´s first Mucha Museum, dedicated to the life and work of the world-famous Czech ART NOUVEAU artist Alphonse Mucha (1860-1939), is housed in the Baroque Kaunický Palace in the center of Prague. A selection of over 100 paintings, charcoal drawings, photographs, lithographs and personal memorabilia provides a n exact view into the universe of the artist, who is widely known for the posters he executed for Sarah Bernhardt in the fashionable world of Paris.
Salvador Dali – possibly the most famous Spanish artist from 20th century, well-known for his excentric behavior which sometimes shocked his admirers and critics. However Dali was one of the best artists of surrealism and symbolism ever. At this exhibition you can have a look at some of his graphic works, sculptures, ceramic and photos of him made by Czech photographer Vaclav Chochola.

Entrance fee:
180,- CZK adults
90, - CZK students and seniors


PragueKabinet

wrote at 11.03.2014 11:50
Welcome to praguekabinet in which design, antiques and art create an inseparable harmony. You will find here interior accessories, furniture and works of art we selected for you in the Czech Republic, France, Italy, and Scandinavia. We offer you objects of exceptional value by dint of their authorship (the creator is a leading world artist or designer), the manner of their working or the number of units (limited editions, unique pieces). Most of the objects in praguekabinet combine several such aspects. http://www.praguekabinet.com/en/about-praguekabinet
shekhar

wrote at 29.06.2011 11:51
very nice blog
Comment This Post:
Also in this category:
Best Prague gardens
Welcome to CIRQUE de GLACE!
Jazz Dock
Back to blog list
You could be interested also in
Welcome at Mary's news Prague Blog. You can find here many actual and useful information about news in Prague, Prague sights, festivals, concerts, events and many other Czech news. Do not hesitate and comment the blog posts, recommend it to your friends through Facebook, or even send us tips of interesting topics you would like to read about in this blog about Prague. We offer awesome Old town Prague apartments or modern luxury apartments in New town.
Other Prague blogs
Other Czech Republic blogs