Decent Pumpkin Café - Decentní Dýně
28.12.10 16:06
On the opposite side of the street from Mary`s Travel agency there is a unique cafe-bar called Decent Pumpkin. It is a very special place because of the wide range of different types of Rum they have.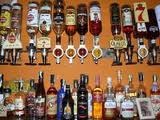 Now you can taste a few from more than 140 kinds of this pirate drink! And they add new types to the menu all the time! For example they have recently added Mulata and 7 anos. Dark brown Cuban rum was aging more than 7 years in oak barrels. So it has beautiful amber color. The first sip brings full taste of the coffee, tobacco and exotic spices.

The bar also offers Happy Hours: every day till 20:00 all the cocktails are half price. Here you can find more than 40 of them. And also you`d be glad to try the special New Years Eve offer, which is valid through the whole day:

Cuba Libre 49,- CZK (Approx. 2,- EUR)
Gintonic 49,- CZK
Moco 49,- CZK
In this cafe you can also find 3 kinds of Beer: Staropramen, Granat and Stella Artois. Pint of Staropramen costs 29.- CZK (Approx. 1 EUR). Also they offer some snacks, for example pickled cheese and sausages, nachos and cheese skewers.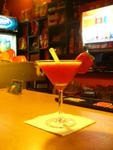 Decent Pumpkin is also opened on the 31th of December, so it might be a great idea to come there for a New Year Drink and to party the whole night!

Here is the address and the website of the cafe:
Italská 32,Praha 2 12000, Czech republic
Opening hours: Po-Ne 16-01
www.dcdyne.com





mulberry outlet

wrote at 27.11.2012 06:14
Success brings with www.longchamp.com its disadvantages.Mulberry Hobo world has learned since,if mulberry outlet uk did not know it then,that one hundred and fifty sailors,used to thehard work and deprivations of a seafaring life,would be a much moreefficient force for purposes of discovery,than a thousand and morecourtiers who have left the presence of mulberry tree king and queen in longchamp le pliage hope ofpersonal advancement or of romantic adventure.Those dainty people,whowould have been soldiers if there were no gunpowder,are not men tofound states;and www.salelongchamp.netmen who have lived in the ante-chambers of courtsare not people who co-operate sympathetically with an experienced manof affairs like Columbus.To the same misfortune,probably,do weowe it that,for a history of this voyage,we have no longer authority socharming as the simple,gossipy journal which Columbus kept through thefirst voyage,of which the greater part has happily been preserved.It maybe that he was too much pressed by Mulberry Handbagsvaried duties to keep up such ajournal.For mulberry outlet online is alas!an unfortunate condition of human life,that Mulberry Cross Body ,aremost apt to write journals when they have nothing to tell,and that in themidst of high activity,the record of that activity is not made by the actor.
Comment This Post:
Also in this category:
Beer Museum in Prague
Spring and Flowers
New York University in Prague – the best traditions of American education in Europe!
Back to blog list
You could be interested also in
Welcome at Mary's news Prague Blog. You can find here many actual and useful information about news in Prague, Prague sights, festivals, concerts, events and many other Czech news. Do not hesitate and comment the blog posts, recommend it to your friends through Facebook, or even send us tips of interesting topics you would like to read about in this blog about Prague. We offer awesome Old town Prague apartments or modern luxury apartments in New town.
Other Prague blogs
Other Czech Republic blogs