映画祭 Eiga Sai 2008 - Review of the contemporary Japanese films in Prague
10.01.08 08:43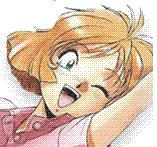 The Czech-Japanese Association welcomes You to see the best contemporarily made Japanese films. The program will take place in the Cinema Lucerna (in Prague, next to the Wenceslas Square), from today 10 January until the 16 January 2008, each day from 6.30pm. The movies will be offered with English and Czech subtitles, so do not be afraid You won't understand a word:).
The movies You can see:
Breathe In, Breathe Out; director: Tetsuo Shinohara, 2004
Ramblers; director: Atsuhiro Yamashita, 2003
Bright Future; director: Kiyoshi Kurosawa, 2003
Women In The Mirror; director: Yoshishige Yoshida, 2002
By Player; director: Kaneto Shindo, 2000
GO; director Isao Yukisada, 2001
The entrance fee costs 70 CZK.
We guess it is a good starting programme for the year 2008, do not miss it!
You could be interested also in
Welcome at Mary's news Prague Blog. You can find here many actual and useful information about news in Prague, Prague sights, festivals, concerts, events and many other Czech news. Do not hesitate and comment the blog posts, recommend it to your friends through Facebook, or even send us tips of interesting topics you would like to read about in this blog about Prague. We offer awesome Old town Prague apartments or modern luxury apartments in New town.
Other Prague blogs
Other Czech Republic blogs