World Press Photo Exhibition in Prague
01.10.09 18:22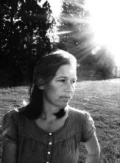 You still have the possibility to visit this year's World Press Photo exhibition in Prague. The venue is as usually the well-known and one of the oldest Universities in Europe - Charles University - Karolinum (Ovocny trh 3, Prague 1), visiting hours are daily from 10am to 6pm, until 11th of October.



You could be interested also in
Welcome at Mary's news Prague Blog. You can find here many actual and useful information about news in Prague, Prague sights, festivals, concerts, events and many other Czech news. Do not hesitate and comment the blog posts, recommend it to your friends through Facebook, or even send us tips of interesting topics you would like to read about in this blog about Prague. We offer awesome Old town Prague apartments or modern luxury apartments in New town.
Other Prague blogs
Other Czech Republic blogs