Prague Foto - Photography Fair
03.04.08 09:03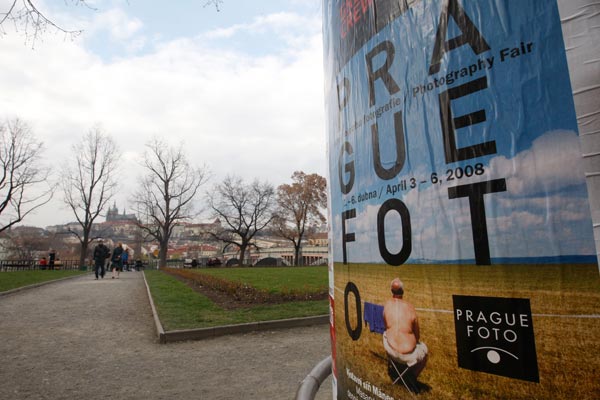 A new kind of art fair started yesterday (3-6 April 2008) in Prague in the Exhibition Hall Manes - the Prague Foto. The first of the hopefully annual fair gives the opportunity for the publicity to follow the world of photography with attention, to see this year's new photos made by the finest photographers of the Czech Republic, and in case of interest to buy the chosen photos. You can see the work of photographers such as Jan Saudek, Tono Stano, Magdalena Blahova, Vaclav Chochola, Tereza Vlckova and many others.
The fair can be found in the Exhibition Hall Manes (Masarykovo nabrezi 250, Prague 1).
You could be interested also in
Welcome at Mary's news Prague Blog. You can find here many actual and useful information about news in Prague, Prague sights, festivals, concerts, events and many other Czech news. Do not hesitate and comment the blog posts, recommend it to your friends through Facebook, or even send us tips of interesting topics you would like to read about in this blog about Prague. We offer awesome Old town Prague apartments or modern luxury apartments in New town.
Other Prague blogs
Other Czech Republic blogs