Lord of the Dance in Prague
17.03.08 17:41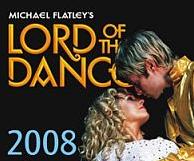 If You do not have a plan for today night, we would recommend You the world famous Irish dance performance - Michael Flatley's Lord of the Dance. The programme starts at 8pm in the T-mobile Arena (next to the Nadrazi Hoelsovice). Do not miss it!
You could be interested also in
Welcome at Mary's news Prague Blog. You can find here many actual and useful information about news in Prague, Prague sights, festivals, concerts, events and many other Czech news. Do not hesitate and comment the blog posts, recommend it to your friends through Facebook, or even send us tips of interesting topics you would like to read about in this blog about Prague. We offer awesome Old town Prague apartments or modern luxury apartments in New town.
Other Prague blogs
Other Czech Republic blogs