Ladies Night in Prague
02.02.11 11:36
Dear Ladies,

I have to tell you about my last morning. 7:30 a.m. – I am just sitting on the subway and trying not to fall asleep. So I start to read the newspaper that I picked up at the entrance. First of all I check my horoscope – do not want to be surprised by something unexpected. For this day I have there something about my financial situation, which is always boring and miserable… so I start to search for news about celebrities. It is always much funnier. And that is when I discover a photo with five handsome and really attractive men… so of course I start to read the article. And it is the best news ever for us, dear Ladies: One Republic will come to Prague!!!!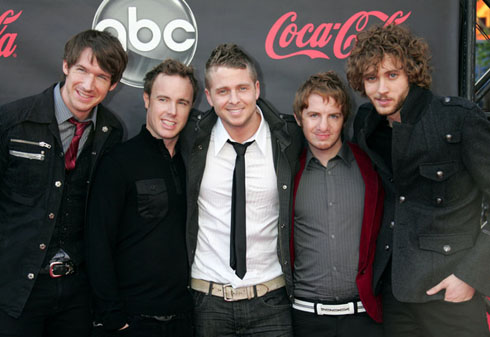 When I read this new info I suddenly got awaken. I searched my bag for my diary, MP3 and my cell phone… it took a while of course;) After I found their latest album on my playlist, while listening to it I started making a list - which of my friends should be the part of this adventure. Of course, girls only. And in a couple of minutes my friends enthusiasticly confirmed that they will come, so everything is organized just perfectly. Now the only thing I can do is to wait till April… while singing in the shower as loud as I can, that It's too late to apologize.

Some useful information for you, dear reader:
The concert takes place in the famous Prague Club SaSaZu on 19th of April this year.
The price is 665 CZK/ person, sorry the VIP tickets are already sold out.

So do not hesitate to drop us a line and we will help you to arrange your perfect Ladies Night in Prague.
mulberry outlet

wrote at 27.11.2012 06:14
Success brings with www.longchamp.com its disadvantages.Mulberry Hobo world has learned since,if mulberry outlet uk did not know it then,that one hundred and fifty sailors,used to thehard work and deprivations of a seafaring life,would be a much moreefficient force for purposes of discovery,than a thousand and morecourtiers who have left the presence of mulberry tree king and queen in longchamp le pliage hope ofpersonal advancement or of romantic adventure.Those dainty people,whowould have been soldiers if there were no gunpowder,are not men tofound states;and www.salelongchamp.netmen who have lived in the ante-chambers of courtsare not people who co-operate sympathetically with an experienced manof affairs like Columbus.To the same misfortune,probably,do weowe it that,for a history of this voyage,we have no longer authority socharming as the simple,gossipy journal which Columbus kept through thefirst voyage,of which the greater part has happily been preserved.It maybe that he was too much pressed by Mulberry Handbagsvaried duties to keep up such ajournal.For mulberry outlet online is alas!an unfortunate condition of human life,that Mulberry Cross Body ,aremost apt to write journals when they have nothing to tell,and that in themidst of high activity,the record of that activity is not made by the actor.
city breaks in Prague

wrote at 18.05.2012 22:36
I don't even know who those dudes are and I still want to go to the concert. I am heading over with some girls who are keen on enjoying the best city breaks in Prague. What else is on later this year that you know of?
Comment This Post:
Also in this category:
Music concerts at the end of February
Ladies Night in Prague
Grand Restaurant Festival
Back to blog list
You could be interested also in
Welcome at Mary's news Prague Blog. You can find here many actual and useful information about news in Prague, Prague sights, festivals, concerts, events and many other Czech news. Do not hesitate and comment the blog posts, recommend it to your friends through Facebook, or even send us tips of interesting topics you would like to read about in this blog about Prague. We offer awesome Old town Prague apartments or modern luxury apartments in New town.
Other Prague blogs
Other Czech Republic blogs