Brewery festival in Kutna Hora
05.09.07 16:54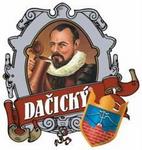 We would like to invite You to the Brewery Festival in Kutna Hora - beautiful town very close to Prague. The Festival will take place on Saturday, 8th September 2007, the entrance fee costs 59 CZK (and includes 2 beers for free!!) The program starts at 14.00, You will have the possibility to go to concerts, try yourself out in beer-fest competitions, and drink some very tasty beer. So if You do not have any program yet for Saturday, come to Kutna Hora!
You could be interested also in
Welcome at Mary's news Prague Blog. You can find here many actual and useful information about news in Prague, Prague sights, festivals, concerts, events and many other Czech news. Do not hesitate and comment the blog posts, recommend it to your friends through Facebook, or even send us tips of interesting topics you would like to read about in this blog about Prague. We offer awesome Old town Prague apartments or modern luxury apartments in New town.
Other Prague blogs
Other Czech Republic blogs