Accommodation for students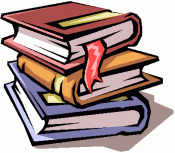 Mary´s travel agency is located in the center of Prague and has been on the market from 1991.The basic product is accommodation in all categories within Prague and the Czech Republic as well as other services connected with the incoming travel industry.
We are members of the Association of Tour Operators and Travel Agencies of the Czech Republic (AČCKA). Our agency is recommended by guide-books Lonely Planet, Rough Guide, Time-Out, Petit Fute and Prague in your pocket.
Mary´s agency offers apartments in the center of Prague, in a walking distance to the CERGE educational center. All the apartments are fully furnished and equipped with all necessary conveniences. All apartments have internet connection, bed linen and towels, most of them have fully equipped kitchen (dishes, silverware, stove, microwave, fridge, kettle, toaster).
All apartments have been personally checked by our staff and are well recommended !
As an alternative option to html view, consider downloading our pdf files for easy and comfotable way to access sumarized data of all currently offered apartments.

Accommodation Categories:
Luxurious apartments


1. NÁRODNÍ DIVADLO APARTMENTS
Location: Prague city center, Ostrovní street, close to the National Theatre
Connection to CERGE-EI Educational Center: 15-20 minutes on foot or 5 minutes by direct tram (night tram service as well)
Building: newly reconstructed with a lift, reception, security camera
Vicinity: tram stop, metro station, department store, grocery, restaurants, cafés, bakery
Number of apartments available in the building: 1-bedroom apartments, two-bedroom apartments
Total capacity: 28
Additional service: safe in apartments


Distance to important points:

CERGE-EI Educational Center:
0,75 miles
Wenceslav Square
0,43 miles
Old Town Square
0,6 miles
Main Railway Station
1,12 miles
Prague Castle
1,37 miles
The closest metro station (line B)
0,125 miles
The closest tram station (lines 6,9,18,21,22)
0,125 miles
Price: from 21.000 CZK/person/month
(exact price on request)
Price: from 21.000 CZK/person/month
(exact price on request)
PHOTO GALLERY


2. ALBERTOV APARTMENT HOUSE
Location: Albertov district, near Vysehrad castle, very close to the city center
Connection to CERGE-EI Educational Center: 25 minutes on foot or 10 minutes by tram (night tram service as well)
Building: brand new complex of buildings, with reception and security
Vicinity: shopping mall inside the complex, restaurants, botanic garden
Number of apartments available in the building: 2-bedroom apartments
Total capacity: 16


Distance to important points:

CERGE-EI Educational Center:
1,37 miles
Wenceslav Square
1,06 miles
Old Town Square
1,43 miles
Main Railway Station
1,37 miles
Prague Castle
2,43 miles
Number of available standard apartments: 3
Price (if occupied by 4 persons): from 12.500 CZK/person/month

Number of available standard apartments: 1
Price (if occupied by 4 persons): from 18.000 CZK/person/month

PHOTO GALLERY
Standard apartments


1. OSTROVNÍ APARTMENT HOUSE
Location: Prague city center, Ostrovní street, close to the National Theatre
Connection to CERGE-EI Educational Center: 10-15 minutes on foot or 5 minutes by a direct tram (night tram service as well)
Building: residence apartment house with recently renovated interior
Vicinity: tram stop, metro station, department store, grocery, restaurants, cafés, bakery
Number of apartments available in the building: 2
Total capacity: 8


Distance to important points:

CERGE-EI Educational Center:
0,75 miles
Wenceslav Square
0,43 miles
Old Town Square
0,6 miles
Main Railway Station
1,1 miles
Prague Castle
1,3 miles
The closest metro station (line B)
0,125 miles
The closest tram station (lines 6,9,18,21,22)
0,125 miles
Capacity
4 persons
Bathroom
1
Floor
1st
Separated toilet
yes
Lift
yes
Shower
yes
Size
100 m²
Bath-tub
yes
Bedrooms
2
Washing machine
yes
Beds
4
Dryer
no
Living room
yes
Iron
yes
Satellite TV
yes
Ironing board
yes
Internet wifi
on request
Hair dryer
yes
Internet cable
no
Bed linen and towels
yes
Fully equipped kitchen
yes
Cleaning service
yes
Dishwasher
no
Balcony
yes
Dining area
yes
Airconditioned
no
Price (if occupied by 4 persons): 15.000 CZK/person/month

PHOTO GALLERY
Capacity
4 persons
Bathroom
1
Floor
3rd
Separated toilet
yes
Lift
yes
Shower
yes
Size
100 m²
Bath-tub
yes
Bedrooms
2
Washing machine
yes
Beds
4
Dryer
no
Living room
yes
Iron
yes
Satellite TV
yes
Ironing board
yes
Internet wifi
on request
Hair dryer
yes
Internet cable
no
Bed linen and towels
yes
Fully equipped kitchen
yes
Cleaning service
yes
Dishwasher
no
Balcony
yes
Dining area
yes
Airconditioned
no
Price (if occupied by 4 persons): 15.000 CZK/person/month

PHOTO GALLERY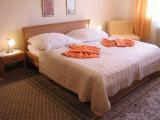 2. ŽIŽKOV APARTMENT HOUSE
Location: Krásova street, very close to the city center
Connection to CERGE-EI Educational Center: 15-20 minutes on foot or 5 minutes by a direct tram (night tram service as well)
Building: lift
Vicinity: tram stop, little shops, large park, fitness center, swimming pool
Number of apartments available in the building: 4
Total capacity: 16


Distance to important points:

CERGE-EI Educational Center:
1,12 miles
Wenceslav Square
1,12 miles
Old Town Square
1,25 miles
Main Railway Station
1 mile
Prague Castle
2,5 miles
Capacity
4 persons
Bathroom
1
Floor
2nd
Separated toilet
yes
Lift
yes
Shower
no
Size
85 m²
Bath-tub
yes
Bedrooms
2
Washing machine
yes
Beds
4
Dryer
no
Living room
yes
Iron
yes
Satellite TV
yes
Ironing board
yes
Internet wifi
no
Hair dryer
yes
Internet cable
yes
Bed linen and towels
yes
Fully equipped kitchen
yes
Cleaning service
upon request
Dishwasher
yes
Balcony
no
Dining area
yes
Airconditioned
no
Price (if occupied by 4 persons): 12.500 CZK/person/month

PHOTO GALLERY
Capacity
4 persons
Bathroom
1
Floor
3rd
Separated toilet
yes
Lift
yes
Shower
no
Size
85 m²
Bath-tub
yes
Bedrooms
2
Washing machine
yes
Beds
4
Dryer
no
Living room
yes
Iron
yes
Satellite TV
yes
Ironing board
yes
Internet wifi
no
Hair dryer
yes
Internet cable
yes
Bed linen and towels
yes
Fully equipped kitchen
yes
Cleaning service
upon request
Dishwasher
yes
Balcony
no
Dining area
yes
Airconditioned
no
Price (if occupied by 4 persons): 12.500 CZK/person/month

PHOTO GALLERY
Capacity
4 persons
Bathroom
1
Floor
4th
Separated toilet
yes
Lift
yes
Shower
no
Size
85 m²
Bath-tub
yes
Bedrooms
2
Washing machine
yes
Beds
4
Dryer
no
Living room
yes
Iron
yes
Satellite TV
yes
Ironing board
yes
Internet wifi
no
Hair dryer
yes
Internet cable
yes
Bed linen and towels
yes
Fully equipped kitchen
yes
Cleaning service
upon request
Dishwasher
yes
Balcony
no
Dining area
yes
Airconditioned
no
Price (if occupied by 4 persons): 12.500 CZK/person/month

PHOTO GALLERY
Capacity
4 persons
Bathroom
1
Floor
4th
Separated toilet
yes
Lift
yes
Shower
no
Size
85 m²
Bath-tub
yes
Bedrooms
2
Washing machine
yes
Beds
4
Dryer
no
Living room
yes
Iron
yes
Satellite TV
yes
Ironing board
yes
Internet wifi
no
Hair dryer
yes
Internet cable
yes
Bed linen and towels
yes
Fully equipped kitchen
yes
Cleaning service
upon request
Dishwasher
yes
Balcony
no
Dining area
yes
Airconditioned
no
Price (if occupied by 4 persons): 12.500 CZK/person/month

PHOTO GALLERY


3. WENCESLAV SQUARE APARTMENT HOUSE
Location: Directly in the city center, Wenceslav Square
Connection to CERGE-EI Educational Center: 5 minutes on foot
Building: modern building with reception and security
Vicinity: tram stops, metro station, restaurants, shops, cafés, banks,etc.
Number of apartments available in the building: 1 x four-bedroom apartment, 1 x three-bedroom apartment, 3 x two-bedroom apartment, 3 x one-bedroom apartment
Total capacity: 31


Distance to important points:

CERGE-EI Educational Center:
0,3 miles
Wenceslav Square
directly there
Old Town Square
0,6 miles
Main Railway Station
0,5 miles
Prague Castle
1,8 miles
Capacity
2 persons
Bathroom
1
Lift
yes
Shower
yes
Size
50-60 m²
Bath-tub
yes
Bedrooms
1
Washing machine
yes
Beds
2
Dryer
no
Living room
yes
Iron
yes
Satellite TV
yes
Ironing board
yes
Internet wifi
yes
Hair dryer
yes
Internet cable
no
Bed linen and towels
yes
Fully equipped kitchen
yes
Cleaning service
yes (every week)
Dishwasher
yes
Balcony
no
Dining area
yes
Airconditioned
no
Price (if occupied by 2 persons): 15.000 CZK/person/month

Capacity
4 persons
Bathroom
1
Lift
yes
Shower
yes
Size
70-80 m²
Bath-tub
yes
Bedrooms
2
Washing machine
yes
Beds
4
Dryer
no
Living room
yes
Iron
yes
Satellite TV
yes
Ironing board
yes
Internet wifi
yes
Hair dryer
yes
Internet cable
no
Bed linen and towels
yes
Fully equipped kitchen
yes
Cleaning service
yes (every week)
Dishwasher
yes
Balcony
no
Dining area
yes
Airconditioned
no
Price (if occupied by 4 persons): 15.000 CZK/person/month

Capacity
6 persons
Bathroom
2
Lift
yes
Shower
yes
Size
115 m²
Bath-tub
yes
Bedrooms
3
Washing machine
yes
Beds
6
Dryer
no
Living room
yes
Iron
yes
Satellite TV
yes
Ironing board
yes
Internet wifi
yes
Hair dryer
yes
Internet cable
no
Bed linen and towels
yes
Fully equipped kitchen
yes
Cleaning service
yes (every week)
Dishwasher
yes
Balcony
no
Dining area
yes
Airconditioned
no
Price (if occupied by 6 persons): 15.000 CZK/person/month

Capacity
7 persons
Bathroom
2
Lift
yes
Shower
yes
Size
130 m²
Bath-tub
yes
Bedrooms
4
Washing machine
yes
Beds
7
Dryer
no
Living room
yes
Iron
yes
Satellite TV
yes
Ironing board
yes
Internet wifi
yes
Hair dryer
yes
Internet cable
no
Bed linen and towels
yes
Fully equipped kitchen
yes
Cleaning service
yes (every week)
Dishwasher
yes
Balcony
no
Dining area
yes
Airconditioned
no
Price (if occupied by 7 persons): 15.000 CZK/person/month

PHOTO GALLERY


4. KONEVOVA APARTMENT HOUSE
Location: Konevova street, residential area, close to city center
Building: modern building with reception
Vicinity: shops, restaurants, foreigner police nearby
Number of apartments available in the building: 4 x studio, 3 two-bedroom apartment, 1 three-bedroom apartment
Total capacity: 26


Distance to important points:

CERGE-EI Educational Center:
1,6 miles
Wenceslav Square
1,6 miles
Old Town Square
1,75 miles
Main Railway Station
1,5 mile
Prague Castle
3 miles
The closest metro station (line B)
0,68 miles
The closest tram station (lines 5,9,10,16)
0,62 miles
Number of available standard apartments: 1
Capacity
6 persons
Bathroom
2
Lift
yes
Shower
yes
Size
110 m²
Bath-tub
yes
Bedrooms
3
Washing machine
no

(laundry room)

Beds
6
Dryer
no
Living room
yes
Iron
upon request
Satellite TV
yes
Ironing board
upon request
Internet wifi
no
Hair dryer
yes
Internet cable
yes
Bed linen and towels
yes
Fully equipped kitchen
yes
Cleaning service
upon request
Dishwasher
no
Balcony
yes
Dining area
yes
Airconditioned
no
Price (if occupied by 6 persons): 14.000 CZK/person/month

PHOTO GALLERY
Number of available standard apartments: 3
Capacity
4 persons
Bathroom
2
Lift
yes
Shower
yes
Size
100 m²
Bath-tub
yes
Bedrooms
2
Washing machine
no

(laundry room)

Beds
4
Dryer
no
Living room
yes
Iron
upon request
Satellite TV
yes
Ironing board
upon request
Internet wifi
no
Hair dryer
yes
Internet cable
yes
Bed linen and towels
yes
Fully equipped kitchen
yes
Cleaning service
upon request
Dishwasher
no
Balcony
some
Dining area
yes
Airconditioned
no
Price (if occupied by 4 persons): 14.500 CZK/person/month

PHOTO GALLERY
Number of available standard apartments: 4
Capacity
2 persons
Bathroom
1
Lift
yes
Shower
no
Size
60 m²
Bath-tub
yes
Bedrooms
no bedroom
Washing machine
no

(laundry room)

Beds
2
Dryer
no
Living room
yes
Iron
upon request
Satellite TV
yes
Ironing board
upon request
Internet wifi
no
Hair dryer
yes
Internet cable
yes
Bed linen and towels
yes
Fully equipped kitchen
yes
Cleaning service
upon request
Dishwasher
no
Balcony
some
Dining area
yes
Airconditioned
no
Price (if occupied by 4 persons): 17.500 CZK/person/month

PHOTO GALLERY
Budget apartments


1. ŠTĚPÁNSKÁ APARTMENT HOUSE
Location: Directly in the city center, Štěpánská street
Connection to CERGE-EI Educational Center: 10 minutes on foot
Building: lift, laundry room
Vicinity: tram stops, metro station, restaurants, shops, cafés and many more
Number of apartments available in the building: 3 x large apartment, 3 x small apartment
Total capacity: 18


Distance to important points:

CERGE-EI Educational Center:
0,43 miles
Wenceslav Square
0,1 miles
Old Town Square
0,68 miles
Main Railway Station
0,68 miles
Prague Castle
1,8 miles
Capacity
2 persons
Bathroom
1
Lift
yes
Shower
yes
Size
approx. 50 m²
Bath-tub
some
Bedrooms
1
Washing machine
no

(laundry room)

Beds
2
Dryer
no
Living room
yes
Iron
upon request
Satellite TV
yes
Ironing board
upon request
Internet wifi
yes
Hair dryer
no
Internet cable
no
Bed linen and towels
yes
Fully equipped kitchen
yes
Cleaning service
yes
Dishwasher
no
Balcony
some
Dining area
yes
Airconditioned
no
Price (if occupied by 2 persons): 14.000 CZK/person/month

Capacity
5-6 persons
Bathroom
1
Lift
yes
Shower
yes
Size
80-110 m²
Bath-tub
1
Bedrooms
1-3
Washing machine
no

(laundry room)

Beds
5-6
Dryer
no
Living room
yes
Iron
upon request
Satellite TV
yes
Ironing board
upon request
Internet wifi
yes
Hair dryer
no
Internet cable
no
Bed linen and towels
yes
Fully equipped kitchen
yes
Cleaning service
yes
Dishwasher
no
Balcony
some
Dining area
yes
Airconditioned
no
Price (in case of full occupancy): 9.500 CZK/person/month

PHOTO GALLERY