Prague Stag Night
Just let to inspire your holiday. Do not be afraid, I mean it only in some points. Come to Prague with your friends and celebrate and be assisted by our club guides.
WE can arrange you the best party in the Czech capital city and you will not end it. Our club guides will take care of you, your stuffs and won't let you to marry anybody just from the street. You will not able to convince them, if you are not totally sober.
Prague is famous for its low cost, but still high quality services. But you need to know where to go to get it, and this is in what we are perfect - our tour guides will arrange You the best time of your life, You won't have to worry about anything. We know the best places, we know the right people and we also know for what are you looking for. So just join us and experience the Prague night feeling! You surely will be satisfied.
Standard Stag Night
6 hour long guided tour including:
Beer tasting menu at a local pub – 3 rounds of top Czech beers
entrance to 3 different music clubs
entrance and seating at 1 strip club
VIP Stag night
6 hour long guided tour including
Welcome drink - Bottle of Sekt in the limo
1 hour strip show in a Limo hummer
1 hour City tour in a Limo hummer
Entrance to 3 different music clubs
Entrance and seating to 2 different Strip clubs
VIP Exclusive
6 hour guided tour including
Welcome drink 2 bottles of Sekt in Limo
6 hours City tour in limo
In hummer strip show with 2 strippers (30 minutes very hot lesbian show)
5 Club entrances
2 Strip clubs
Additional informations
Prices are set for groups of 7
Bigger groups = discount
Smaller groups: please contact us for pricing!
Karlovy Vary Club Tour
We offer the following services:
Transfer from Prague to Karlovy Vary
Guiding during your stay
Accommodation
Price:
Price and extra services for request
Ostrava Club Tour
This Czech city is well-known for its famous street Stodolni. On 500 m you can find 60 clubs, restaurant, wine cellars just side by side and we can get you there. Just check our basic offers and consider to have some extras.
Transfer from Prague to Ostrava (train or taxi)
Guiding during your stay
Accommodation
Price:
Price and extra services for request
Strip Clubs in Prague
Hot Peppers
Hot Peppers is an exclusive nightclub directly at the Wenceslas square. You can enjoy here a unique experience as they are offering a various type of shows. If you are just want to admire the performance or have something special is also possible here. They won't let you to get bored!!!
Address:
Wenceslas square 21, Prague 1
Goldfingers
An another well-known club just at the Wenceslas square. The club is situated in the former theatre, so you will be satisfied with the luxury interior with it's unusual services.
Just let your imagination run wild and order table dance or private lap dance. Amoung these services they also offering a wide range of quality Czech beers or other refresments.
Adress:
Wenceslas square 5, Prague 1
Strip Bar Rio
Strip Bar Rio can be characterized with the word Exotic. The is in the really heart of the city, directly in the Old Town, but when you enter the place, you will get to the another World.
Just sit back on your chair and let the girls lead you through the night.
Adress:
Melantrichova 12/472, Prague 1
Darling Cabaret
Here you will get the most spectacular strip show in Prague. This club is not a new one, that's why they know the way, how to entertain you. Just get to the city center and everybody ( mostly not the tourists) will be able to show you how to get there.
Adress:
Ve Směčkách street 32, Prague 1
Carioca Cabaret
The most stunning ladies invite you here to visit the place and enjoy everything that they can offer. This is the place where the dreams come true. What you get to your mind it also can be the reality. Nice service from a beautiful staff, so you can experience how lovely the Czech girls are.
Adress:
Wenceslas square 4, Prague 1

Pay on-line
5% discount

8.8
/10
Newly reconstructed hotel Antik City is situated in a quiet street of the New Town, about 300 meters far from Wenceslas square. Hotel has 30 comfortably furnished rooms. All rooms are equipped with...
Room types
No. of people
Price from
Double Room single use
1
-
Double Room
2

40 EUR

/ 43 EUR
Triple Room
3

57 EUR

/ 60 EUR
More types of rooms

Pay on-line
5% discount

9.1
/10
Hotel situated in the centre of the Old Town in the heart of Prague, surrounded with historical sights, theatres, cinemas, galleries, restaurants, pubs and clubs. The hotel building was built in...
Room types
No. of people
Price from
Single Room double room single used
1

52 EUR

/ 55 EUR
Double Room
2

53 EUR

/ 56 EUR
Triple Room
3

67 EUR

/ 70 EUR
More types of rooms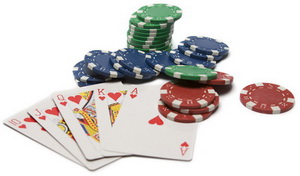 Casinos in Prague
Casino Vinohradská
Address: Španělská 2, Praha 2
Casino Atrium
Address: Hotel Hilton, Pobřežní 1, Praha 8
Casino Ambassador
The casino situated at the Wenceslas square and it's a part of the hotel Ambassador. You can enjoy the great services of the hotel and just relax and have fun in the casino.

Address: Hotel Ambassador, Václavské nám. 5,7, Praha 1
Casino Praha
Address: Václavské nám 66, Praha 1
Banco Casino Texas Hold'em
Address: Na příkopě 959/27, Praha 1
Airport pick-up in some different ways
Are you arriving to Prague? Do not let to destroy your stay with the first impression. It is always a little bit hard to get orientation in a strange country, so we are offering you an extra service.
You can choose in which way you want to be welcomed in the Czech capital city. Our driver can pick you up at the airport and take you to your hotel by a regular cab, but you also can arrive there is a fancy way. Please, find the options below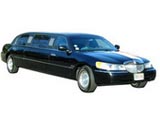 Airport pick-up by Limousine
max. for 10 persons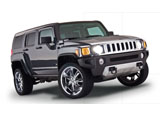 Airport pick-up by Hummer
max. for 10 persons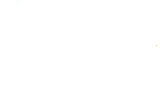 Airport pick-up by regular taxi
One way airport transfer for 1-4 persons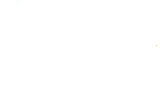 Airport pick-up by regular taxi
One way airport transfer for 5-8 persons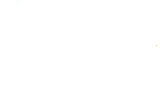 Airport pick-up by regular taxi
One way airport transfer for 9-15 persons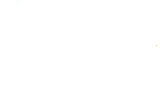 Airport pick-up by regular taxi
One way airport transfer for 16-23 persons
How to heal the exhausted body

hours
Date may not be empty(addClinetRating)//" title="">more details
Prices
~ EUR
(per person)
Sport activities – or how to produce some adrenaline

4 hours
Always wanted to try shooting from rifle, revolver, shot gun or pistol? So this program is for you! You will have a great shooting experience on a genuine range, and of course with the best professional guides. The program starts with a bit... more details
Prices
~ 93 EUR
(per person)

4 hours
Paintball is a sport which you play once and you always want it to play again and again. It is quite new adrenaline sport, which tests your fitness and thinking at the same time. It can be played many different ways what the experienced... more details
Prices
~ 45 EUR
(per person)

4 hours
If you love the animals, nature and especially horses, you may want to see the Prague's surroundings from the back of the horse. You will love the picturesque countryside, while riding through forests and nice villages near Prague. As in every... more details
Prices
~ 75 EUR
(per person)

4 hours
Those looking for speed and loud engines should not miss the wild ride, where you try out the atmosphere of racing on a special modified coures. The track is about 0.5 km and you will drive at speeds like 50 km/h. You think it is slow? Ok, so... more details
Prices
~ 75 EUR
(per person)

5 hours
There are beautiful views of Prague from the Vltava river, where you get a different perspective on many of the great Prague sights. The canoe trip starts in "Cisarska louka" island from where you will be canoeing towards to the Vysehrad. At... more details
Prices
~ 51 EUR
(per person)

4 hours
As the time goes by rafting is gaining more and more popularity among young people. But, this adrenalin sport is not only for the youngs, any age category is welcome. Young or old, you have the opportunity to raft on the same wildwater canal,... more details
Prices
~ 75 EUR
(per person)

4 hours
Are you strong in mind and body? Do you want to test your physical and mental ability? Do you enjoy surpassing yourself 6m or more above the ground? Are you keen on anything with a bit of adrenalin? Jungle Creek and the Rope Challenge Course offer... more details
Prices
~ 45 EUR
(per person)