Sport & Relax
Outdoor activities in Prague
|
Sport events in 2013
Quick navigation:
Paintball
Offering more than 10 000 m2 of exciting playground to conquer, defend, infiltrate, secure in exhilarating sessions with your friends or workmates on the premises of a former military air defense base in the vicinity of Prague. Authentic setting with combined outdoor and indoor underground locations. Top of the line guns and protective gear are privided.
Additional services:
Transportation to and from playground in military off-road vehicle
Non-alcoholic refreshments for players included in game fee
Digital pictures of your game and friends sent to you via email
Sales on site: paintball ammunitions, t-shirts, stickers, drinks, snacks etc.
For further information about paintball, please, visit following website.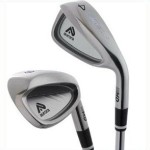 Golf
GOLF CLUB PRAHA
Praha - Motol GOLF Club is very nice located in quiet and beautiful environment, near the MOTOL forest. GOLF Club is just behind the Hotel GOLF.
GOLF CLUB KARLSTEJN
GOLF Club is located just under the famous and one of the most attractive Castles Karlstejn from fourteen century.
GOLF CLUB MARIANSKE LAZNE
GOLF Club is located in the area of the famous Czech Spa Marianske Lazne, where beside the health treatment you can relax and enjoy a game.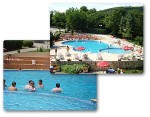 SWIMMING POOLS
PODOLI POOL
Podolska street - 74, Prague 4
One of the largest Prague SWIMMING POOLS, located just under the Vysehrad Castle on riverside. There is one indoor pool and two outdoor pools with padling pool, sauna, solarium, restaurant and buffet. Very good local transport connection - tram or bus.
CZK 95,- / 1,5 hour. CZK 115,- / 2 hour. CZK 140,- / 3 hour.
SLAVIA POOL
Vladivostocka street 2, Prague 10
Nice inside swimming complex, located in the quiet residential area. There is one 25 meters long inside swimming pool, regular 50 meters long outside pool, sauna, solarium, cosmetics, gym room, FITNESS center and restaurant with view to pool. Very good local transport connection - tram or bus.
CZK 75,- / hour. CZK 85,- / 2 hour.
LAGOON AQUACENTER LETNANY
Tupolevova 665, Prague 18
Vast swimming complex offers its visitors 25 meters long inside swimming pool, whirlpools, children's pool, fitness, solarium, aerobic, aquazorbing and other facilities. Daily opened restaurant. Barrier free building.
CZK 140,- / 2 hour.
AQUAPARK - AQUAPALACE
Prazska 138, Prague - Cestlice
Newly constructed enormous aqua complex located near Prague offers water world with various whirlpools, wave pools, streams, toboggans and scuba diving; sauna world; fitness center and spa.
CZK 120,- / hour. (CZK 150,- /hour on weekends)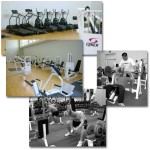 FITNESS
SPORTCENTRUM YMCA
Na Porici 12, Prague 1
Pleasant sport centrum located right in downtown of Prague with following sport possibilities - fitness, gym, swimming pool, (aqua) aerobics, sauna, solarium, massages, spinning, whirlpool.
Admission fee: CZK 2,00,- per minute in fitness, sauna or swimming pool + 15 min. for free. CZK 109,- per hour for spinning.
SPORTCENTRUM NOVE BUTOVICE - NONSTOP
Ovci Hajek 2174, Prague 5
Very huge club with largest and wide sport possibilities - badminton, squash, FITNESS center, sauna, beach volleyball, massages, aerobics, spinning, solarium, box, bar. Good and quick access to the center by underground.
CLUBHOTEL PRAHA PRUHONICE
Sport Club is very nice located in quiet and beautiful environment, near the Pruhonice Chateau. There is wide sport possibilities - tennis courts - outside- inside, squash, fitness center, bowling, badminton, shooting, solarium, sauna, massages, volleyball, basketball, table tennis, relaxation swimming pool. Reservations required.
HAMR SPORTOVNÍ AREÁL
Braník - Vltavanů 1542, Praha 4
Záběhlice - Záběhlická, Praha 10
2 sport centers located in Branik and Zabehlice offer wide range of sport activities, such as: badminton, beach volleyball, floorball, football, petanque, tennis, fitness, indoor cycling and additional services. Daily opened restaurant. Reservation required.
Admission fee: Varies according to certain hours, for further information about prices, please, contact us at travel@marys.cz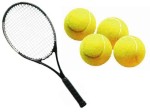 TENNIS
TENNIS - STVANICE
Štvanice 38, Prague 7
Main Central City TENNIS Club located just near by the river Moldau/Vltava and in Center of Prague offers 13 indoor and outdoor tennis courts, swimming pool, massages, sauna, whirlpool, golf simulator and club restaurant. Various types of tournaments are held there. Tennis school available.
TENNIS CLUB - SLAVIE
Praha - 7 - Letenske sady
Open air courts
CZECH TENNIS SCHOOL
Hloubětínská 80/32, Praha - Hloubětín
Professional trainers will take care of you, whether you are recreational or pro player. Newly constructed center in Hloubetin offers couple of open-air courts, fitness, sauna and swimming pool.
TENNIS CENTRUM DONOVALSKA
Donovalská 1684, Praha 4
Couple of indoor and outdoor tennis courts with possibility of joining tennis school. Beach volleyball, basketball, football pitch available.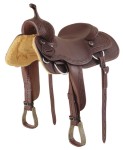 HORSE RIDING
HUCUL CLUB
Prague 5 - Reporyje - Zmrzlik
Private Club located outside of Prague near by small lake in nice quiet environment. Private lessons could be taken upon arrangement.
HORSE RIDING IN CISARSKY OSTROV
Císařský ostrov 1098, Praha 7
Horse riding instruction for either beginners or advanced riders. Stables with modern equipment and professional staff ready to help you out. Indoor and outdoor riding in local neighbourhood.