"Letní Letná" International Festival of Contemporary Circus and Theatre
18.08.2013, Maria Jagerova
Letní Letná is a well-established event, which raised its audience... they know that the new circus means fun even without the animals. It is because of the amazing performances with a theatrical spectacle that nowhere else can be seen.
The 10th International Festival of Contemporary Circus and Theatre will be held from the 18th August till 3rd September this year. This festival has brought the world´s best circus companies to Prague for the past 9 years, like Cirque Trottola, Les Colporteurs, Cirque Baroque, Atelier Lefeuvre & André, Compagnie XY and many others. This year´s biggest deal on the festival will be probably be the Cirkus Cirkör company, which is famous worldwide because of its story: "Cirkus Cirkör started when Tilde Björfors and some artists went to Paris and fell in love with the possibilities that the contemporary circus offered. They decided to stop dreaming big and living small and instead give their all to make reality of their dreams."
The event is organized for both adults and children - druing daytime there´s a wide variety of programs for kids, full of clowns and plays like the famous Snow White and the Seven Dwarfs, Sleeping Beauty, pirate tales and many others. Adults can enjoy performances like the Knitting Peace or Le bal des intouchables.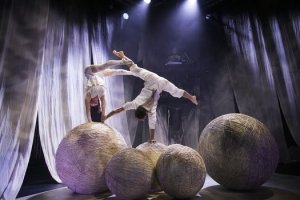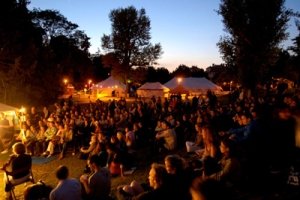 The area of Letná was chosen to be the location for the festival, so every year a little circus and theatre city is created there. This spot is not far from the city centre, and it´s easily accessible. Throughout the past 9 years it became the meeting point for families with kids, friends, and a place to spend one´s free time, to rest and relax.