Book offline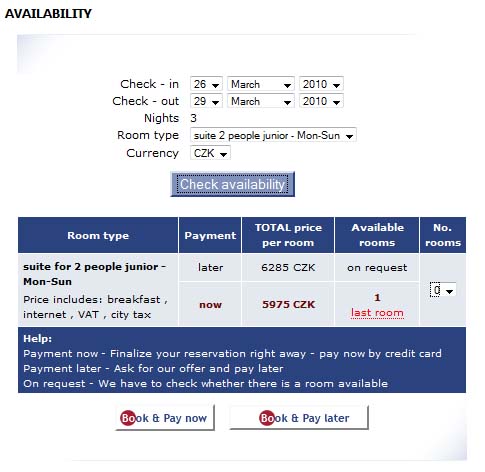 After clicking on the Book & Pay later, fill in and send the ACCOMMODATION REQUEST FORM which is not binding. The procedure has 3 steps highlighted at the top for an easy orientation.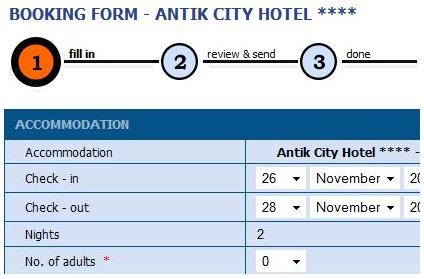 Note that any required unfilled fields will not let you proceed to another part of the form therefore take your time and do not rush your decisions.


We will send you an e-mail with the confirmation of your request or we will send you an alternative offer in case the accommodation facility for the period you wished is occupied.

If our offer meets your requirements, we will send you the calculation and bank details for payment by bank transfer / Western Union; Booking Form for the credit card guarantee and payment at arrival in cash; the link to the secure website of one of the biggest banks in Czech Republic - the Ceska Sporitelna Bank for the payment by credit card.