How to search for accommodation in Prague for families
PRAGUE ACCOMMODATION FOR FAMILIES
Are you family? Do you want to travel with children? For us it is not problem. Remember we can arrange for you an enjoyable stay in one of our family hotels, pensions or apartments.
Hotels are equipped with baby cot, kitchen, baby chair, baby bath, barrier free??? Of course there is the playground nearby.
We have a lots of tips for you how to spend pleasant time with your children in Prague. Our family hotels are located in calm, green areas of the city centre with the very good public transport connection. So there will not be any problem to travel and recognize Prague also with your small children.
Accommodation suitable for babies
Barrier free
Baby cot
Kitchen
Baby chair available in the restaurant / breakfast room.
Bath
Baby bath
Accommodation suitable for children
Children discounts
Playroom
Playground



Prague programs suitable for families with children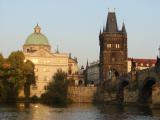 Tours suitable for children
Children tend to get tired easily by walking through the city. Vltava river cruises assure to attract their attention for couple of hours. During this funny and new experience they can admire fishes, swans or ducks and enjoy nice music and view on Prague beauties. We offer also short tours Prague in brief and Prague panoramic to introduce Prague in 1-2 hours.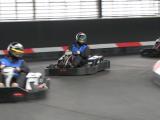 If you want to make sure that you're children won't die of boredom, let them spend their time actively and usefully! With our active holiday program they can enjoy riding a horse or even become F1 driver. And you as a parent can share their joy by joining them.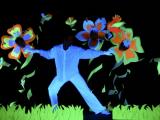 Do you feel like going to some cultural event and not to make your children fall asleep? They will be astonished by special show full of colorful effects in Black Light Theater or adore marionettes and their costumes in National Marionette Theater.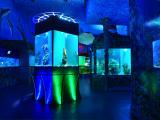 See World (Morsky svet)
The biggest aquarium has been open in Prague since 2002. What they're most proud of? 100 000 litres aquarium of sea water with sharks! Besides, the whole interior is decorated by biggest handmade paiting in Europe (2700 m2). Children love watching fishes of all sizes and colours so why not to spend a nice, funny and relaxing time with your dearest? Price: Children up to 1m free entrance, children up to 15 years 180,-CZK, students and seniors 220,-CZK, adults 280,-CZK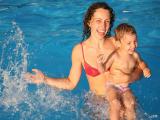 Aquapalace fulfills fun on the rainy and dark days. Aquapalace hotel**** in Prague provided by Mary's guarantee relax, comfort and fun in one place!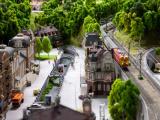 Království železnic
The biggest model railroad in the Czech Republic introduce you into fascinating world of small trains in an area of 115m2. You can come to Andel City every day from 9 am to 7 pm and have fun for hours. Price: Children up to 1m 30,-CZK (only with an adult), children up to 15 years 120,-CZK, students 130,-CZK, seniors 120,-CZK, adults 200,-CZK.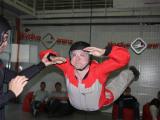 Skydive Arena
Skydiving is for sure something that you've never tried! And there is no reason why to be afraid as you are observed by the team of professionals during your flight! Funflight is devoted to everybody from the age of 6. During the flight you'll also discover what it is like to fall from 14 metres when it's kind of windy (270km/h)!