Congress accommodation
Prague becomes more important on european markets. In recent years cogresses have been increasingly held in Prague. Excellent location in the heart of Europe ensures easier access from others countries. Our program and activities gives better insight into historical and cultural diversity of Prague.
Whether you decide to get more familiar with the city on your own, or arrange it together with more participants of the congresses, here are some recommendations of programs and activities that shouldn't be missed.
Accommodation for congresses Prague
Advanced search



No accommodation meets your requirements. Please change your search criteria.
Address:
5. kvetna 65, Prague 4
Prague Congress Center is one of the leading European congress centres. It is also the biggest centre in Prague with a wonderful view of whole city which can hold congresses for up to 9300 participants in more than 50 halls, conference rooms and reception rooms of various sizes. The largest hall in the building is the Congress Hall with a maximum capacity of 2 764 persons. Thanks to the excellent acoustics it is also ranked among the thirteen best concert halls in the world.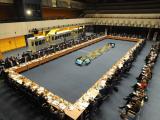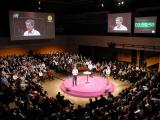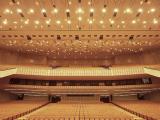 Address:
Masaryk College, Thákurova 1, Prague 6
Czech Technical University belongs to one of the centres in Prague offering its conference rooms to public. Capacity in Congress Hall of Masaryk College is 300 seats. Congresses and conferences can be held also in the lounge of the Congress hall (46 seats), gallery of the Congress Hall (48 seats), Meeting room A (42 seats) or Meeting room B (27 seats). Meetings or training rooms up to 30 persons usually take place in the new bulding of Information Center of the University near to Vitezne square.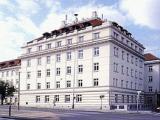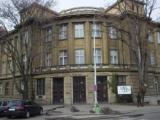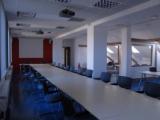 Address:
Address: Nám. W. Churchilla 4, Prague 3
The University of Economics is due to its experience in oraganising congresses and conferences considered as multiprofessional service provider with a large selection of service. The buildings of University of Economics cover classrooms with capacity from 25 to 350 persons and data projectors for the realisation of events such as HR presentations, career workshops, conferences, congresses and special events.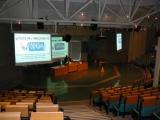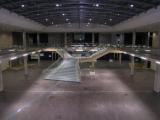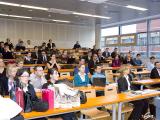 Address:
Praha 6, Kamýcká 129
The Czech University of Life Sciences Prague is ranked among the most popular centres and conference rooms in Prague. The University is proud of its huge hall with capacity suitable from 350 to 400 persons.
Its service is varying from personal demands to events of greater impact.
It mainly provides rooms for conferences, congresses, presentations, seminars, training, press conferences, exhibitions, fairs and related events.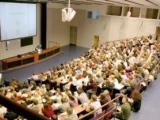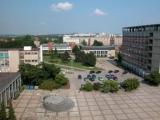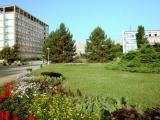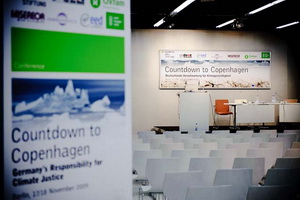 Retail Summit 2013
http://www.retail21.cz//
Date:
05.02. - 06.02.2013
Place:
Clarion Congress Hotel
Annual summit of industry leaders in the Czech retail market.
7th East - West Immunogenetics Conference
Date:
06.03 – 08.03.2013
Place:
Kaiserstein Palace, Prague
Conference topics: Immunogenetics of organ and stem cell transplantation, role of the HLA laboratory in the diagnosis of antibody-mediated rejection, disease association studies, Stem cell donor registries in Central and Eastern Europe.
European TA Conference in Prague 2013
Date:
13.3. - 15.3.2013
Place:
National Technical Library
On March 13-15, 2013, the TC ASCR in cooperation with KIT-ITAS organises the first European TA Conference within the PACITA project in the National Technical Library premises. The conference is named "Technology assessment and policy areas of great transitions.
EFMC 2013 - European Facility Managment Conference
Date:
22.05 – 24.05.2013
Place:
Prague Congress Center
European Facility Management Conference – the most significant, all-encompassing educational and networking event for Facility Management professionals in Europe.
VAS 2013 - 8th International Congress on Vascular Access
http://www.vas2013.org/
Date:
24.04. - 27.04.2013
Place:
Prague Congress Center
Traditional sessions of VAS congresses include new techniques and technologies and state of the art in arteriovenous fistulas, prosthetic grafts and permanent catheters, diagnosis and therapy of various access complications.
INFORUM 2013 - 19th annual Conference on professional information sources
http://www.inforum.cz/en/
Date:
21.5. - 22.5.2013
Place:
University of Economics
The conference INFORUM organised by the University of Economics deals with professional electronic information resources for research, development, education and business purposes.
11th CLIMA CONGRESS 2013
Date:
14.06.-19.06.2013
Place:
Prague Congress Center
Motto: "Energy efficient, smart and healthy buildings", the congress will feature contributions from scientists and practitioners on the various topics.
WONCA - 20th World Conference - Family Medicine-Care for Generations
www.wonca2013.org/
Date:
25.6. - 29.6.2013
Place:
Prague Congress Center
They are preparing rich and inspirative scientific program of the highest quality and to offer an attractive social program for which Prague is the most suitable city.
ICG - 23th International Congress on Glass
http://www.icg2013prague2013.cz/
Date:
30.06.- 05.07.2013
Place:
Prague Congress Center
The International Commission on Glass was created in 1933 in order to promote international collaboration and to disseminate information throughout the entire glass community. One way to achieve this mission, consists in the triennial organization of the International Glass Congress. The last time that this event occurred in Czech Republic was in 1977. Czech and Slovak Glass Societies are honoured to organize the next International Congress on Glass in the Czech Republic in 2013.
AMME 2013 - Association for Medical Education in Europe
http://www.amee.org/
Date:
23.08 - 28.08.2013
Place:
Prague Congress Center
The AMEE annual conference is now established as the key meeting for all involved in medical and healthcare professions education including teachers, researchers, administrators and students.
6th European Congress for Cervical Pathology and Colposcopy
Date:
05.9 - 07.9.2013
Place:
Prague Congress Center
Medical congress and exhibition.
WVC Prague 2013 - 31th World Veterinary Congress
Date:
17.09 – 20.09.2013
Place:
Prague Congress Center
The congress is also held as a celebration of the 150th anniversary of the World Veterinary Association
12th European Congress of Internal Medicine
Date:
02.10 – 05.10.2013
Place:
Prague Congress Center
The congress is held by the European Federation of Internal Medicine ( EFIM). The congress will cover the broad spectrum of topics connected with internal medicine. They are going to focus on cardiovascular diseases, metabolism – diabetes, obesity and cardiometabolic syndrome included endocrinology and new developments in pharmacological treatment in internal medicine.